I have many interests and hobbies, but if I were to choose I would say my passions in life are music, singing, dancing, acting…and performing !

My life of acting and performing began in earnest at the tender age of nine
when I attended open auditions for the London (West End) show, Oliver!

I had the good fortune to be chosen from 2000 applicants for the role of
workhouse boy and acted alongside wonderful music hall legend Roy Hudd.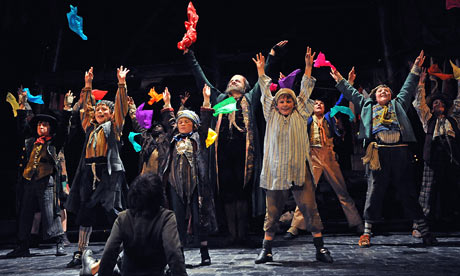 Since then, I have recorded for radio and have appeared in various stage productions, TV adverts, magazines, reality shows and documentaries.




For one TV job with Darlow Smithson and The National Geographic Channel (Munich Massacre - Seconds From Disaster) , I played multiple roles including a Captain of an Army, a terrorist and a member of the Olympic Team. Under police guard ex SAS soldiers trained me to fire assault rifles, AK47 sub machine guns, break down doors, climb buildings .. it was amazing to be involved with such a big production and the end results were stunning.

What followed on from that unique training and experience is that I now do acting work for an airline security firm and this involves travelling to different locations around the world to assist in the training of air crew, pilots, Government officials and security forces in anti-hijacking and counter terrorism techniques. This job involves playing the improvised role of an armed terrorist on board an aircraft for 10 - 24 hours at a time.


Aircraft Hijack Exercise
The training I am involved with illustrates how a typical hijack progresses from the Intimidation Phase, through the Custodial Phase to Resolution, and the various syndromes associated with hostage taking incidents: Stockholm Syndrome, London Syndrome and John Wayne Syndrome.


My role is to illustrate how to introduce Stockholme Syndrome during a terrorist siege and how to work towards a good outcome. This work involves remaining in character for several hours and holding conversations with passengers, crew, security forces, pilots, negotiation teams,etc. I improvise all the way through the exercise and interact with the 100 + people on board the aircraft. I run through a full set of emotions, from being angry and hostile at the begining of the exercise all the way through to broken and dispirited at the end. As well as the above, I also have to introduce subtle changes in my body language and gradually change from hi to low status.
To anyone outside of airline security, this form of training may well seem a little strange (!) ... well actually if passengers and crew can pick up on the changes that I go through, they will see that I would be the best possible terrorist to negotiate with. And in real life, sucessful negotiations like this will often lead to a good outcome and normally to a release of passengers. Potentially life saving training for airline employees and security.


I
I have appeared on several high profile TV programmes including Real Hustle, Casualty, Torchwood, Dr Who and Test The Nation.


Some recent work has involved tasting food made for me by celebrity chefs and then providing sound bites on camera about what I though of it ( ! ) and before that I acted the part of a gang member in front of an audience of 1000+ for the film premier of Guy Ritchies film, Rock 'n' Rolla.


To give you an idea of how diverse my work has been over the years .....
I have been a warm up guy for Ann Robinson on Test The Nation, I have danced on stage with Rose Royce and Gary Newman and I have appeared in various music videos for high profile artists such as George Michael and The Pet Shop Boys ... and one of my best moments has involved performing a robotic dance routine on stage for The Prodigy in front of 20,000 people !
I have worked for many well known companies, including :

Some of my work has involved speaking roles in corporate videos and providing vox pops and testimonials for products. I have spoken directly on camera for several high profile products including T Mobile Walk n Web for SKY TV and a JML advert shown in all Boots stores across the UK.